Our Limits on Bedwetting Alarm Device Marketing:
We are not a manufacturer or equipment supplier of bedwetting devices. We do not wish to engage in that business. For best results we strongly recommend ordering a device with both an auditory alarm and a vibrating alarm for simultaneous use. If your budget is strictly limited and you must make a choice, then we would suggest purchase of an auditory device only so that you, the parent(s), will hear it and can follow through immediately in the middle of the night with rousing and toileting your child. We have no operating agreements or association with any bedwetting device or alarm manufacturer.
A Convenient Internet Store for Bedwetting Devices and Supplies:
I have had some good reports on this supplier of bedwetting devices and many associated supplies for your home treatment of enuresis (click here). This may be a more convenient source than what you will find under the next sub-heading.
A List of Manufacturers and Other Options for Bedwetting Devices: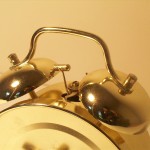 Your assistance in telling me of more recent information about any of these manufacturers and their bedwetting devices would be deeply appreciated. Please use our contact form.
Click here for a list of Alarm Manufacturers   There is an alarm on this list which I am now recommending which signals with flashing lights, sound, and vibration at what appears to be a good price.  I would like to have your feedback on this alarm and your experiences with the manufacturer.