Encopresis Defined:
Encopresis is simply defined as fecal soiling at 4 years of age and beyond without any evidence of medical causes. A history and a ruling out of certain medical factors by a physician is recommended. Ninety-five percent of children are cleared of a medical cause and so encopresis is largely regarded as a functional disorder, much like many cases of high blood pressure.
Encopresis Treatment using the Soiling Solutions® Protocol:
Encopresis is normally a treatable condition. The Soiling Solutions Protocol for encopresis is the only home-based treatment approach that arrests fecal soiling in 90% of children within two weeks, causing dramatic and positive emotional changes in the child at school and at home. It enables the family to continue on a positive course with a daily treatment hour that gets shorter and shorter as the child's own body, and brain, gradually takes over full responsibility for successful, natural bowel movements. Take an "inside" look at the SS parents dealing with encopresis at www.encopresis.com/forum.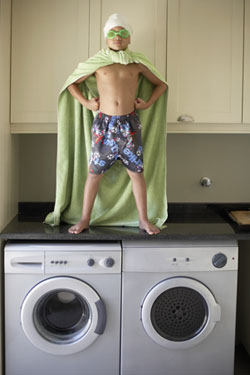 It is among Dr. Collins's contributions to scientific literature and knowledge that the necessary voiding reflex can be systematically re-arranged to take over from the overly dominant holding reflex… not by clean outs, talk, or persuasion… but by literally triggering it in a timely and efficient manner when the child has short sits on the toilet stool. This diagnostic condition of holding is called Functional Fecal Retention (FFR) and it is the dominant form of encopresis worldwide.
Please read on in this website to learn more about encopresis, what YOU can really do about it, and how you can put an end to this crisis in your life. Here you will have an opportunity to learn what the latest literature says about encopresis.
Upon purchasing the "Clean Kid Manual" in either physical or digital (pdf) form you will get on the path to success. You will have an opportunity to ask any questions that you may have on the SS® Parents' E-mail or Web Forum out to fellow "Mama Bears."  There is an occasional rare dad on the forum! This is an extremely active forum of hundreds of parents who have used, or are using the SS® protocol. These parents never cease to amaze us with the help that they give to each other and the myriad of ideas they share to help others wit this challenge. Perhaps, truly … the answers are here.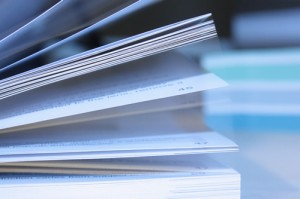 FREE EXAM COPY:  One copy only to a hospital department, medical clinic, physician practice, psychology practice, or school district. Click here to apply for your copy.