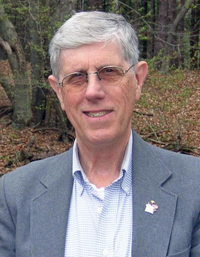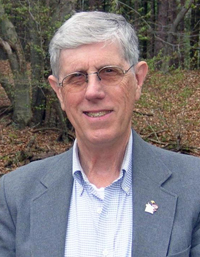 Dr. Collins has degrees from the University of Michigan (BS), Kent State University (MA), and Indiana University (PhD in Clinical Psychology).
A psychologist in Michigan since 1970, Collins also served on the faculty of Grand Valley State University from 1969-1981. While teaching at GVSU, he was invited as a Distinguished Visiting Professor to the University of Western Australia, a suburb of Perth from 1975-1976.
He toured Australia in 1976 giving a variety of talks, including one to the medical staff at the Royal Children's Hospital in Melbourne, Australia, which at the time had the world's largest bedwetting clinic.
Presentations and Lectures:
Dr. Collins presented the results of treating anxiety attacks with group therapy at the 1995 National Conference of The Association for Applied Psychophysiology and Biofeedback.
In 1995, he gave an invited paper at the 130th Annual Scientific Meeting of the Michigan State Medical Society.
Publications:
Dr. Collins coauthored a chapter about encopresis in the Handbook of Mind-Body Medicine in Primary Care by Sage Press (2003).
He had an article on encopresis published in the National Association for Continence Quarterly, Vol. 22, Issue #1, 2004.
Collins' invited review article on "Soiling Solutions®: An Internet and Manual Based Approach to Treating Encopresis" was published in the Spring, 2009 issue of Digestive Health Matters, a publication of the International Foundation for Functional Gastrointestinal Disorders.
Memberships:
Dr. Collins was a Senior Fellow of the Biofeedback Certification Institute of America, now the Biofeedback Certification International Alliance (BCIA-www.bcia.org).
He served as President of the Michigan Society of Behavioral Medicine and Biofeedback in 1982 and the Michigan Psychological Association in 1987.
Treatment Approach and Philosophy:
Dr. Collins is an active, directive, scientifically-oriented therapist who believes in your and your child's ability to learn and change. He is very dedicated to his research and helping parents and concerned professionals on the issues of enuresis and encopresis. Through retirement from clinical practice and the advent of powerful social media resources, Dr. Collins has found a way to help even more people with the problem of encopresis.
He currently resides in Spring Lake, Michigan, with his wife Sherron.