Treatment Centers List for Encopresis or Soiling
Find an encopresis treatment center near you (Rev. April  2017).  Please email me (DrcATencopresis.com) to provide feedback on how these doctors have utilized the Soiling Solutions protocol and treated you. 
* Indicates a knowledge of the Soiling Solutions® Protocol set forth in the Clean Kid Manual

©

.
State or Country
City
Name of Center or Professional
Phone
America –
USA/Canada
Any City or Country
The International Foundation for
Functional Gastrointestinal Disorders (www.iffgd.org)
888-964-2001
Australia
Lilydale, VIC
Dr. David Cutting, cambridgekids.com.au
613-9739-7250
*Australia, New South Wales
Sydney Area (Westmead)
Frank Ross, Nursing/MPH, Westmead Childrens Hospital (Surgical)
02-9845-3053
*Australia, New South Wales
Sydney Area (Terrey Hills)
Joanna Nell, MD, General Practice
61294501500
*Canada, Nova Scotia
Halifax
IWK Health Center. ATTN: Alfhild Larson, MD, Pediatrician
902-470-8529
*Germany
Osnabruck
Praxis fur Naturheilkunde. ATTN: Janka Ulbricht-Schoning
0049-0541-4069359
*Iceland
Mosfellsfaer
HomeCare Nursing. Contact: Bjork Gisladottir, RN
354-896-0225
*Ireland
County Kerry, Tralee
Kerry General Hospital. ATTN: Sharon Condon, MD
00353667184000
*Jordan
Amman
Dr. Feda Al Gharabli Clinic. Pediatrician
96264626620
*Lithuania
Vilnius
www.sveikatos-namai.lt/ Kotryna.lap@gmail.com
0037067406038
Netherlands
Amsterdam
Emma Children's Hospital
020-566- 2554
*New Zealand
Auckland, Greenhithe
Shorecare Medical Services Ltd. ATTN: Dr Sarah Hartnall, MBCHB
09-4867777
*Republic of South Africa
Milnerton, Cape Town
Daniel Sidler, MD
27215512788
*Alaska
Anchorage
Laurie Zimmer, MD, Family Practice
907-729-3300
*California
Oakland
Anita Ahuja, MD, Pediatric Gastroenterology

510-752-1000
*California
Los Angeles
Andrew Lee, MD Psychiatry, AndrewLeeMD.com
(310) 474-1002
*California
Los Angeles
LA Guidance Clinic, Leimert Park Office, Jessica Carey, PsyD, www.lacgc.org
323-290-8360
*California
Walnut Creek
Dr Susan Jeiven, MD, Bay Area Pediatric Gastroenterology Associates
925- 939-7344
*California
Sacramento
Johann Peterson, MD, Pediatric Gastroenterology
916-262-9022
*California
Sebastopol
Elise Sullivan, MD, Family Physician, Community Health Center
707-824-9999
*California
Sherman Oaks
Grace Abruzzo, PT, DPT (Physical Therapist)
424-253-8509
*Connecticut
Cromwell
Shawn Tycz, MPT, Physical Therapy, Middlesex Hospital
860-358-2736
*Delaware
Dover
Ctr Pediatric and Adolescent Medicine. ATTN: Renee Grob, MD
302-678-8333
*Florida
Loxahatchee
Mahoney Pediatrics. ATTN Lily Wiedrich, DO
561-793-2500
*Florida
Odessa
Emily E Lazarou, MD, Psychiatry
813-494-5922
*Georgia
Atlanta
Sage Hill Pediatrics. ATTN: Kevin J. Rodbell, MD
404-745-4578
*Illinois
Crystal Lake
Pediatrician, Mercy Crystal Lake Medical Center. ATTN: Douglas Henning, MD
815-455-0850
*Illinois
Lake Zurich
Advanced Medical Care. ATTN: Jeanene Caccopola, DO
847-438-4028
*Indiana
New Albany
Gastroenterology of Southern Indiana, PC ATTN: Tara Head, LPN
812-206-7008
*Iowa
Waterloo
Cedar Valley Medical Specialists. ATTN: Monica White, DPT (Pelvic Floor Specialist)
319-833-5900
*Kansas
Mission
Dr. Alicia Johnson, O'Brien Pharmacy
913-322-0001
*Kentucky
Hopkinsville
Jennie Stuart Medical Center. ATTN: Rebecca McNeely, RN
270-887-0185
*Maine
Trenton
Trenton Health Center. ATTN: Albert Marian, PA-C
207-667-5899
*Maryland
Baltimore
Kennedy Krieger Institute. ATTN: Susan Demetrides, PNP
443-923-9200
*Michigan
Burton
Integrated Physicians. ATTN: Kristina Nikolakeas, DO
810-742-5700
*Michigan
Warren
Peter Trent Smith, MD, Psychiatry
586-383-0920
*Missouri
Kansas City
Pediatric Associates. ATTN: Kathryn McConahay, PhD
816-561-8100
*New Jersey
Morristown
Goryeb Children's Hospital. ATTN: Maria Perez, DO
973-971-5676
*New Mexico
Los Alamos
Children's Clinic. Michael W Nichols, MD, Pediatrician
505-662-4234
*New York
Mt. Kisco
Audrey Birnbaum, MD, Pediatric Gastroenterologist,
Mount Kisko Medical Group, PC
914-241-1050
*New York
Riverhead (Long Island)
Michelle Wruck, BC-PNP Peconics Pediatrics Group
631-722-8880
*New York
Lake Success
Pediatric Urology Associates. ATTN: Kimberly Baggio, CPNP
516-466-6953
*New York
Rochester
Developmental-Behavioral Pediatrics. Rochester General Hospital. ATTN: Roger Yeager, PhD
585-922-3591
*North Carolina
Chapel Hill
UNC Center for Functional GI Disorders, Biofeedback Clinic
919-966-0141
*North Carolina
Wilmington
Karen Harum, MD, Clinic for Special Children
910-319-7744
*North Carolina
Winston-Salem
Steve Hodges, MD, Wake Forest Baptist Medical Center
336-716-5690
*North Carolina
Winston-Salem
Novant Health Pediatrics. ATTN: Whitney Ewing, PNP
336-718-3960
*Ohio
Cincinnati
Colorectal Center at Cincinnati Childrens Hospital
513-636-3240
*Ohio
Cincinnati
National Youth Advocate Program. ATTN: Rachel Rigg, MSW
513-772-6616
*Ohio
Columbus
Nationwide Chidrens Hospital. ATTN: Julie Canfield, RN, BSN
614-260-3373
*Ohio
Middleburg Heights
Tenpenny Integrative Medical Center. ATTN: Janet Levatin, MD, Pediatrician
440-239-3438
*Ohio
Struthers
Psycare Behavioral Health ATTN: Deborah Safier PMHCNS-BC
330-318-3078
*Oklahoma
Oklahoma City
OU Children's GI Clinic. ATTN: Monica Stepniewski, CPNP
405-271-6549
*Oregon
Portland
Matthew R Riley, MD; www.providenceoregon.org/childrensgi
503-216-6050
*Pennsylvania
Philadelphia
Children's Hospital, GI Department. ATTN: Kristin Fiorino, MD
267-426-2866
*Tennessee
Lebanon
Cumberland Pediatrics. ATTN: Charles Jordan, MD
615-453-1252
*Tennessee
Memphis
Advancing Developmental Skills. Kate Powers, PhD
901-218-5107
*Tennessee
Memphis
University Health Sciences Ctr. Cary P Cavender, MD. PedGI
901-287-6221
*Tennessee
Memphis
UofTN, LeBonheur East, Pediatric Gastroenterology. ATTN: John Whitworth, MD
901-287-4017
*Texas
Corpus Christi
Nat'l Nursing and Rehab Home Health Agency, ATTN: Diedre Hall, PT
361-225-3492
*Utah
Provo
Rock Canyon Pediatric Specialists. ATTN: Thomas Sutton, MD
801-357-1700
*Utah
South Jordan
Families First Pediatrics. Barbara Bean, MD
801-254-9700
*Virginia
Fairfax
Pediatric Specialists of Virginia, Catherine Chao, MD
703-876-2788
*Washington
Bellevue
Marianne Marlow, MA, LMHC
14535 Bel-Red Road, STE 202
425-444-5558
*Washington
Puyallup
Sound Family Medicine. ATTN: Stacy Merrifield, DO
253-848-5951
*Washington
Spokane
Group Health Lidgerwood Clinic, ATTN: Jeffrey White, MD
509-482-4402
*Washington
Vancouver
The Vancouver Clinic. ATTN: Megan Baker, MD
360-882-2778
*Washington, DC
Washington, DC
Children's National Medical Center. ATTN: Lori Stern, CPNP
202-476-6038
*West Virginia
Berkeley Springs
Tri-State Community Health Center. ATTN: Stephanie Jarvis, FNP
304-258-5790
*West Virginia
Grantsville
Minnie Hamilton HCC. ATTN: Nina Smith, BSN
304-354-9244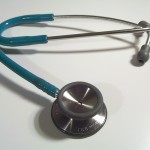 If you are a physician or clinic that treats Encopresis and would like to be included on this list, please click here to send us your information. You may request a free exam copy of the Clean Kid Manual (CKM) setting forth the SS Protocol by using your office email, phone number, and office mailing address on our contact form. One free exam copy per group practice is allowed.